About AII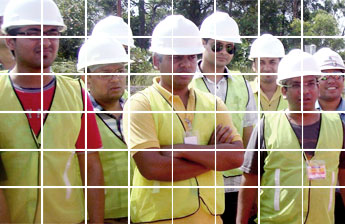 Adani Group, guided by the Infrastructure visionary of the nation, Shri Gautam Adani, established Adani Institute for Education & Research (AIER) under Section 8 of the Companies Act 2013 with an objective to provide the youth of the nation a platform to be the "Nation Builders". AIER is instituted to impart them with requisite skills and training for contributing towards nation building.
Adani Institute of Infrastructure (AII) is a self-financed institution promoted by Adani Group under AIER to enhance the cause of much needed infrastructure backbone of any economy, especially Indian economy, through educating young minds to become infra-ready technocrats and managers. Adani Institute of Infrastructure (AII) is engaged in building a world-class Institute for Infrastructure education to generate and disseminate managerial and technological knowledge of highest value for the benefit of mankind through impactful industry engagement and multidisciplinary research.
Adani Institute of Infrastructure (AII) has two divisions namely Adani Institute of Infrastructure Management (AIIM) and Adani Institute of Infrastructure Engineering (AIIE). AIIM is offering two AICTE approved 2-Year's full time PGDM (Infrastructure Management) & PGDM (Law) whereas AIIE is offering three 4-year bachelor degree engineering programmes; Bachelor of Engineering (Civil & Infrastructure Engineering), Bachelor of Engineering (Electrical Engineering) and Bachelor of Engineering (Information & Communication Technology). The engineering programmes are duly approved by AICTE and affiliated to the Gujarat Technological University (GTU).