Director General's Message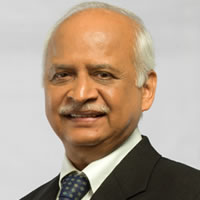 Greetings to the youthful India – the aspiring nation builders of tomorrow!
We as India, are at an interesting cross road today. Ours is the only emerging country that has been doing well as compared to other emerging nations. We carry a dream of becoming a world superpower and we have the potential to realize the dream too. We have strong demographic dividends, we carry an entrepreneurship zeal, we are a large and functioning democracy, and we have a vibrant youth-force who wants to make difference. These dreams and aspirations can be realized if we also pay attention to various infrastructural needs of India.
India as a nation has managed green (agricultural) revolution, white (dairy product) revolution and industrial revolution since independence. Post economic liberalisation, services sector has grown and with the turn of this millennium entrepreneurship started thriving. All these may not have a sustainable development without due attention to infrastructure. Now, infrastructural growth, be it core, service or social, is the mantra for our nation. Our dream to become world economic superpower can be met only if we focus on developing sustainable infrastructure; core, service and social alike.
Our promoter, Mr. Gautam Adani, recognised this as a problem as well as an opportunity about a quarter century ago and started making significant contributions in the development of Indian infrastructure in a responsible way. As a result the Group has built world-class high-scale infrastructure like ports, airports, rail, power and more. On social infrastructure front the Adani Group has set up Institutions of education and healthcare. One of them is in the higher education arena; Adani Institute of Infrastructure (AII), the umbrella body that promoted Adani Institute of Infrastructure Management (AIIM) and Adani Institute of infrastructure Engineering (AIIE).
We are engaged in building a world-class Infrastructure Higher Education Institute to generate and disseminate managerial and technological knowledge of highest value for the benefit of mankind through impactful industry engagement and multidisciplinary research.
Adani Institute of Infrastructure operates with its own state-of-the-art infrastructure facility and offers
(a) a 2-year residential program of Post-Graduate Diploma in Management (PGDM) recognised by AICTE and
(b) a 4-year B. E. (Civil and Infrastructure Engineering) and a 4-year B.E.(Electrical Engineering) programs, that are recognised by AICTE and affiliated to Gujarat Technological University.
Although, AIIE has started recently in May-2015, the Institute is aspiring and working towards soon offering ME and Research programs also. Our engineering programs have set- up modern labs equipped with research facility, which will grow fast in coming years. A strong industry connect and support has made it possible to integrate real life management and engineering problems with the student project work and course work. Industry experts regularly interact with students for creating awareness about infrastructure industry, and for building career aspirations nurtured by them on regular basis. Industry engagement with senior research-oriented faculty members of AIIE makes a perfect setting for students to lay foundation for a long-term career based on understanding, inquisitiveness, entrepreneurship and value contribution.
If you are a visitor of our website or if you are a prospective student or parent, we encourage you to personally visit us for more information and dialogue with senior students and officials.
Be a part of India's sustainable growth through your education with us and subsequent contribution to all kinds of India's Infrastructure.
Bhavesh Patel, Ph. D.
Director General,
Adani Institute of Infrastructure